New Story Series: Lychee Tales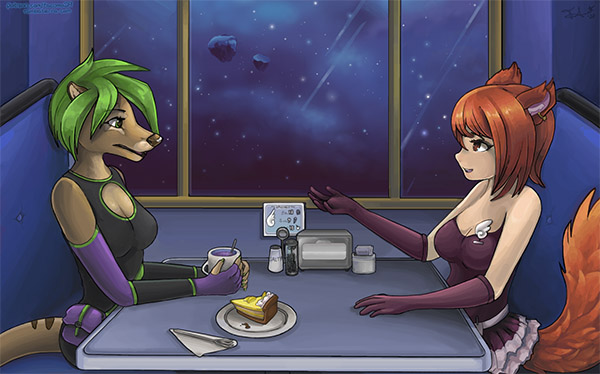 Summer has been great so far, I'm getting done a lot of art pieces and releasing tons of cool stuff on Patreon, including soon some stickers, buttons and other merch!
Today's update is about a new story series, Lychee Tales, which I started back in July. It will feature a bunch of short stories centered around friendly squirrelkin, Lychee Sweetnut. Lychee sometimes serves up stories alongside tea and desserts, with her midnight ramblings often about the strange creatures who lived far below Nimbaterra. Perhaps Lychee missed her calling as a therapist.
Shout-Out to all my awesome Patreon Supporters: Elwood, Kaori, Biscuit & Snoobjack. You guys rock! I can't wait to get this month's icon package out to you.